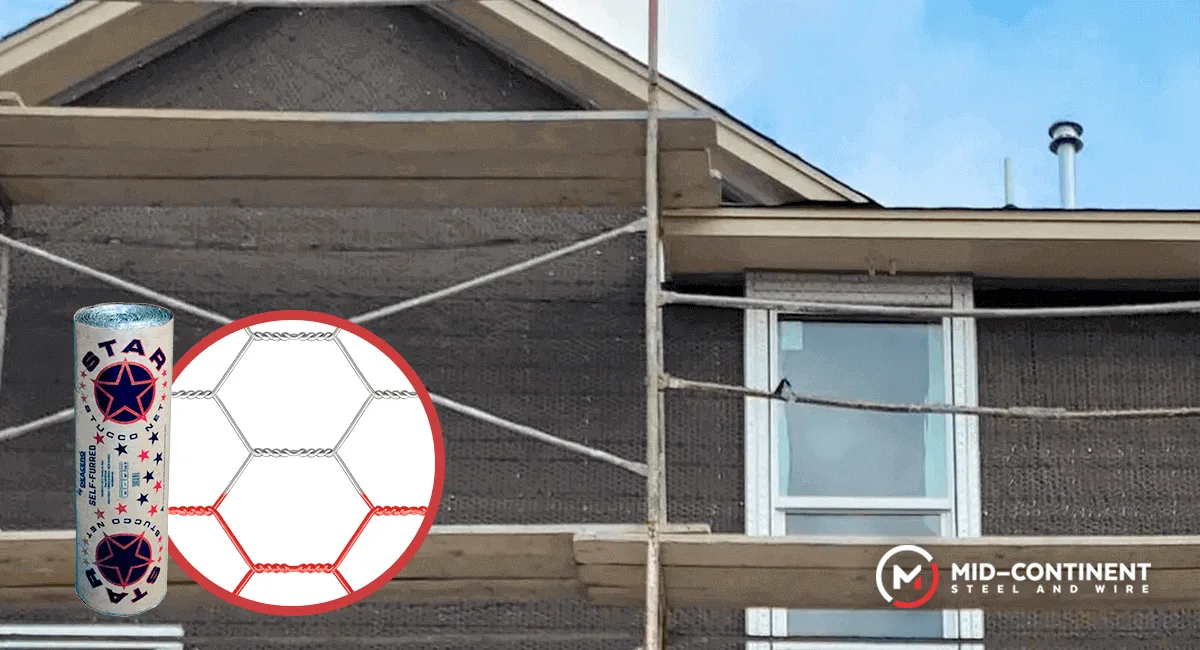 Stucco wire mesh or netting is a basic material for construction that works as the supporting and reinforcing mesh, mainly made of galvanized steel wire and reverse twisted into hexagonal meshes. It is applied when installing stucco on the exterior of a building to provide better support, it does not have enough structure on its own to support itself on a wall.
Stucco netting is typically installed over a building to provide a stable surface for the application of stucco. It helps to strengthen the stucco and prevent cracking by distributing the forces exerted on the wall surface more evenly.
There are many types of stucco netting, read on to find out the best one for your project.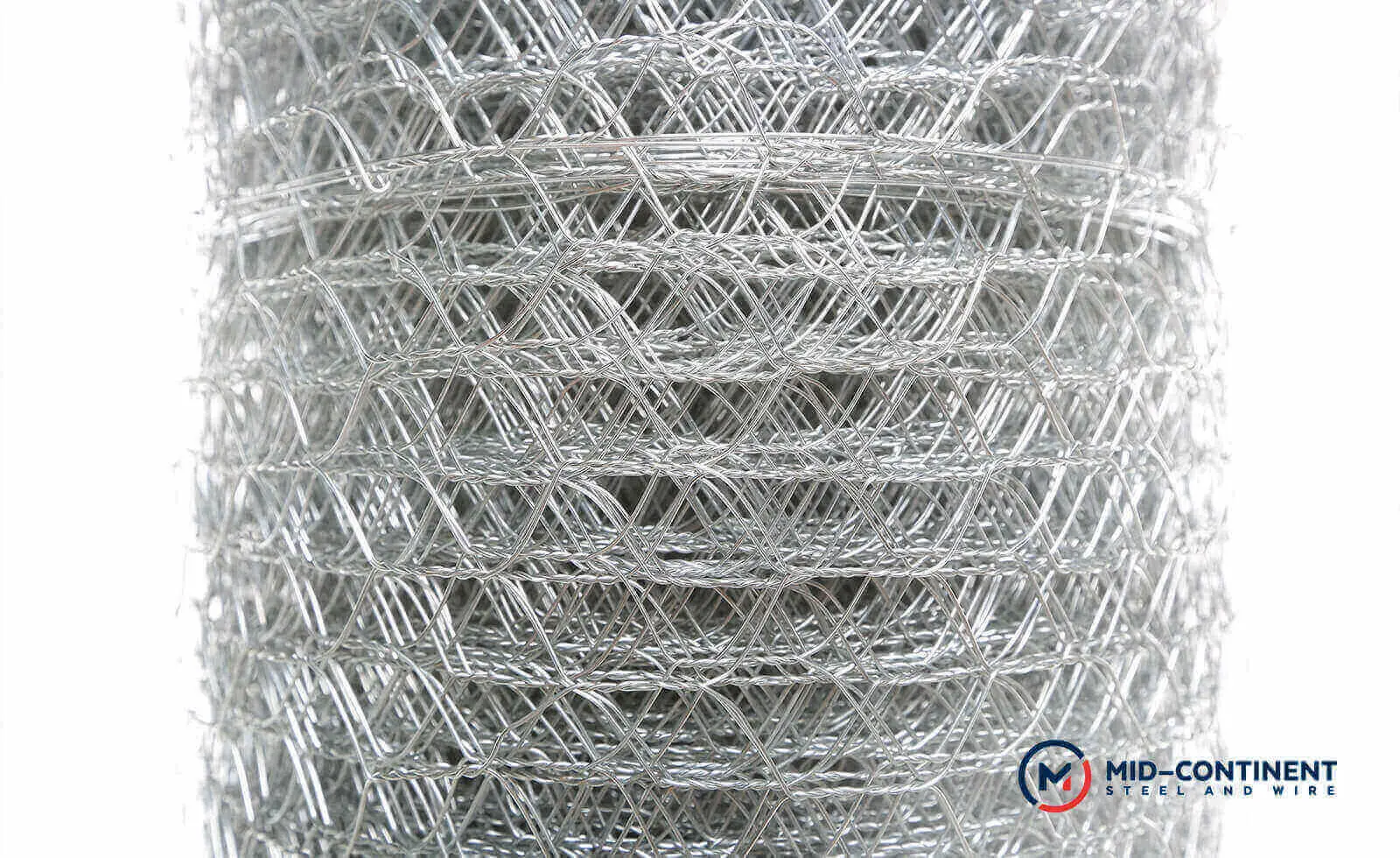 Types of stucco netting
There are many types of stucco netting, selecting the right one for your project depends on various factors. Galvanized wire stucco netting is a very popular choice since wire coated in zinc prevents the formation of rust and is suitable for both interior and exterior applications.
Other types of stucco netting are fiberglass stucco netting or plastic stucco netting. All wall constructions have different requirements.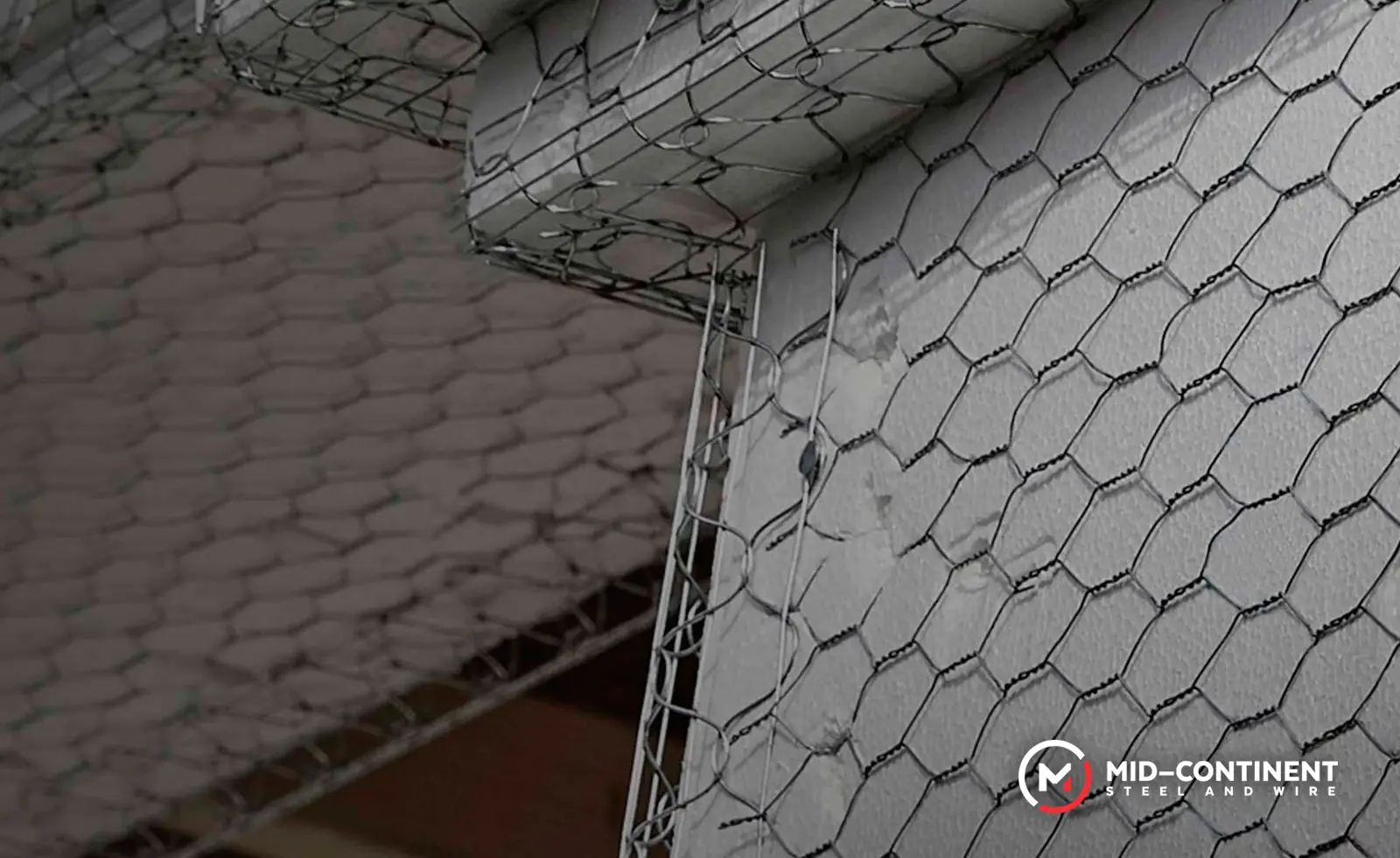 What does furring mean in stucco netting for wall construction?
Stucco netting is available in two main types: self-furred and non-furred. Furring is a type of stucco netting that consists of a metal mesh or lath with ridges on one side. These ridges provide spacing between the netting and the existing wall, allowing for proper ventilation and drainage behind the stucco or plaster.
The self-furring stucco netting allows for adequate bonding of the materials.
When using non-furred stucco netting, additional furring strips are typically required to create the necessary gap between the netting and the substrate. These furring strips can be made of wood, metal, or other suitable materials.
Whatever version of stucco netting you choose for your project, make sure to follow the manufacturer's guidelines for correct installation.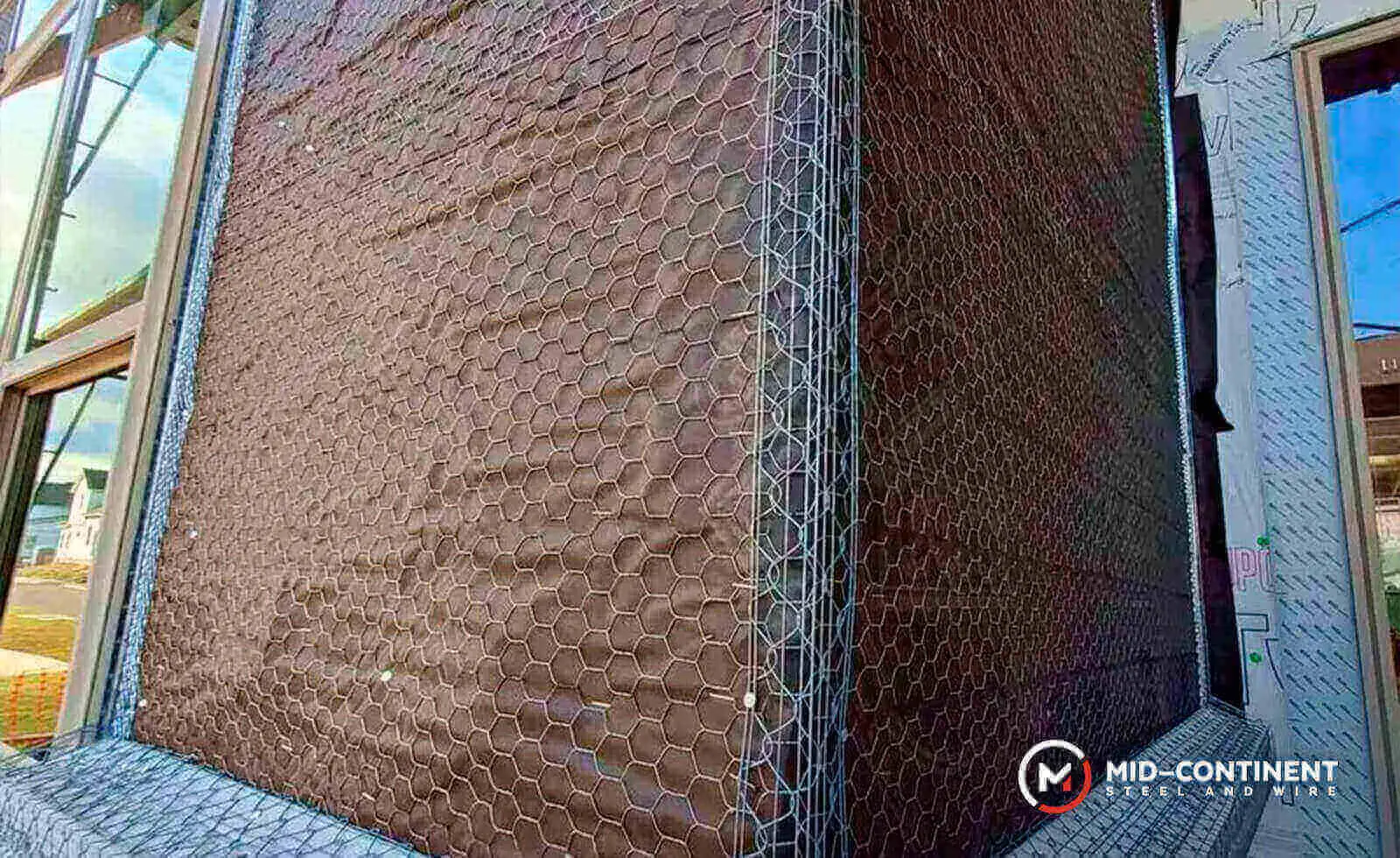 Mid-Continent Steel and Wire has furred and non-furred stucco netting with red markings every 6 inches on 17 gauge or 20 gauge mesh in compliance with construction regulations. Our Stucco Netting comes with a paper wrap that identifies and protects each roll from dust, and its the ideal reinforcement for Portland gypsum plaster, stucco one coat & 3 coat systems, masonry veneer, cultured stone, casi-stone, and ceramic tile.
Blog
/
Uncategorised